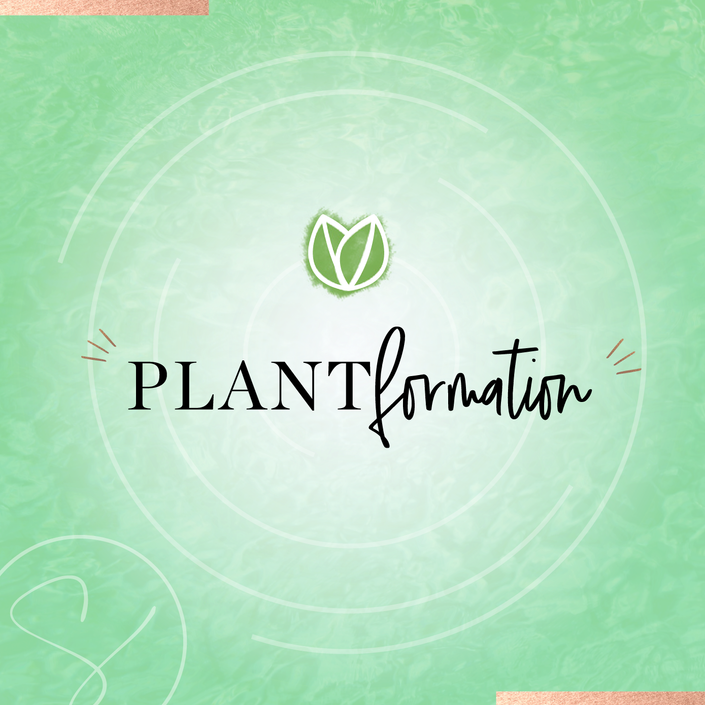 PLANTformation
An 8-week online program to take you from plant curious to your own nutritionist. It's time to love your food, feel incredible and live your best life!
If you've ever thought anything like...
"I really want to get healthier and eat more veggies, but I don't even know where to start!"
"I know my food is making me sick/tired/bloated/giving me pain. I wish I knew what to eat to stop it all."
"I don't want to have to hire a nutritionist. I just want to learn the basics, so I can look and feel my best. Is that too much to ask?"
Then keep reading, because there's something you need to know about...

Listen, If you're curious about how to eat a plant-based diet–maybe because you hear it's good for you but don't know how to actually do it, or you're already healthy and looking to take it up a notch, or maybe even because you're looking for a more natural way to heal a health problem...
This could easily be the most important message you read all year.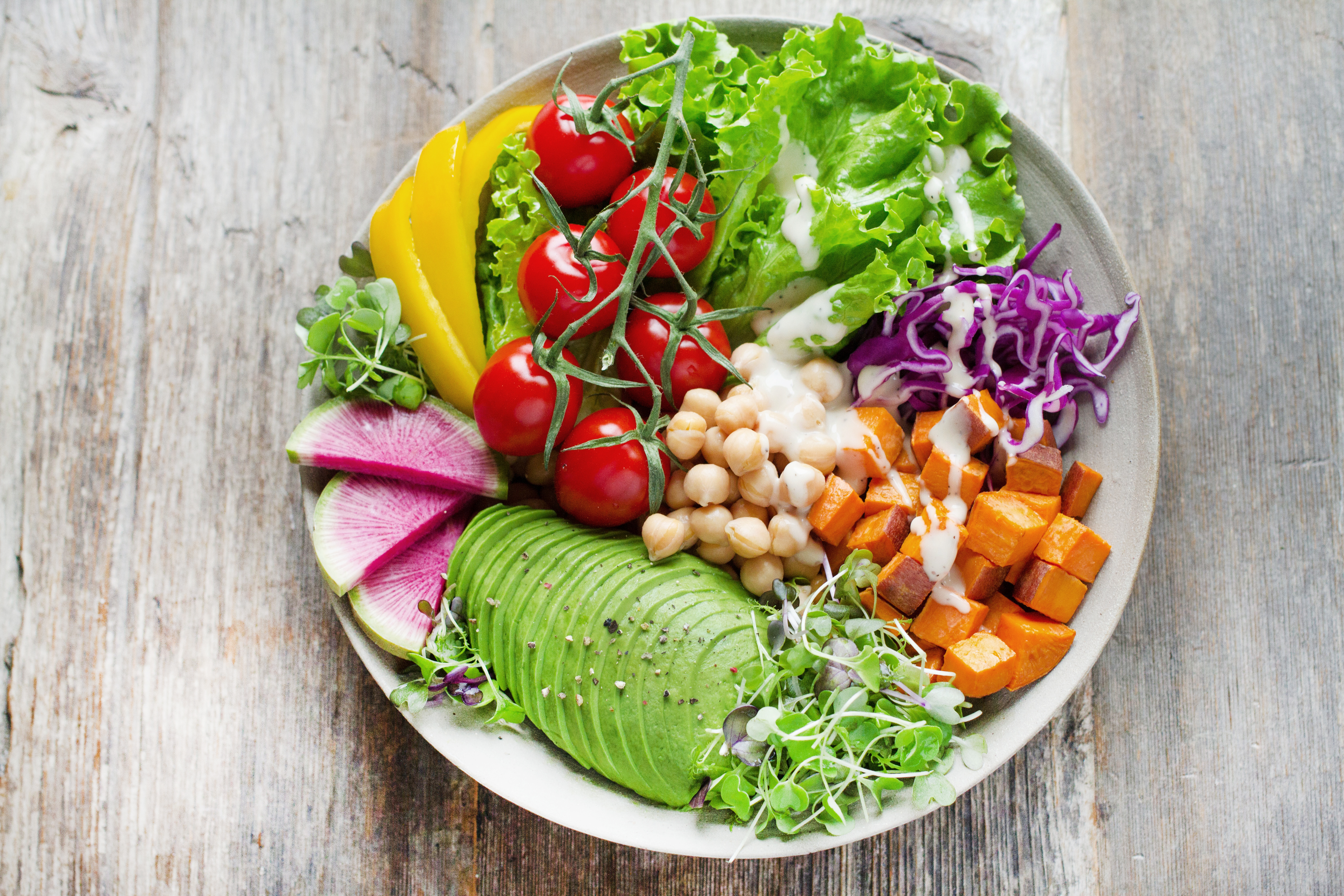 Sister, tell me if this sounds all-too-familiar…
You're starting to really "get" how important food is–for your body, your mind and your life.
You know "eating veggies" is good for you (#duh), because you know food affects everything–and that the more food we eat that has actually grown in the grown (and not processed in some warehouse), the better we look and feel.


You want to experience all the good stuff you've heard comes as a result of the plant-based life–including the heightened energy, the ultra-vibrancy, the glowing skin, the cravings for carrots over carrot cake.



You might even have a specific issue you want to heal–like bloating, IBS or chronic pain.
Sound about right? I thought it might!

And yet there's just one itsy-bitsy, teeny, weeny problem...
You don't actually know where to start when it comes to switching over to a plant-based diet.

(I mean, do you go to Google? Cosmo? Your Facebook friends? *insert cringe face here*)
Now, don't get me wrong: You're not totally clueless.
You've whipped up a few green smoothies in your day (although you never loved them–probably too much turmeric), you've watched a few (gross) documentaries about the meat and dairy industries and you definitely know that processed food isn't doing your health issues any favors.
Unfortunately, making the switch feels overwhelming-with-a-capital-O, so you put it off.
You tell yourself stuff like:
"I'll start tomorrow."
"It's probably too hard anyway. What are you supposed to eat if you can't have meat, eggs or dairy? C'mon!"
"There's so much information. Can't someone just tell me what to eat and why?"


And then? You don't actually do anything.

Days, weeks, even months go by–and you're still unbuttoning your Old Navy skinny jeans after every meal, feeling like an actual sloth in the afternoons (and reaching for that Dunkin Donuts coffee–I see you!) and/or not loving your skin or unpredictable mood swings. I get it!
And I've got some good news...

Food does affect your mood, mind and midsection (not to mention every other part of your one-and-only body). Why?
Because food is everything. Strike that ... PLANTS are everything.

Which means? When you finally do make the switch to a plant-based diet, you will reap incredible benefits. (Sooo much "stuff" can be cured or toned down just by eating intelligently and intentionally!)
But you know what you're wrong about?
How hard it has to be!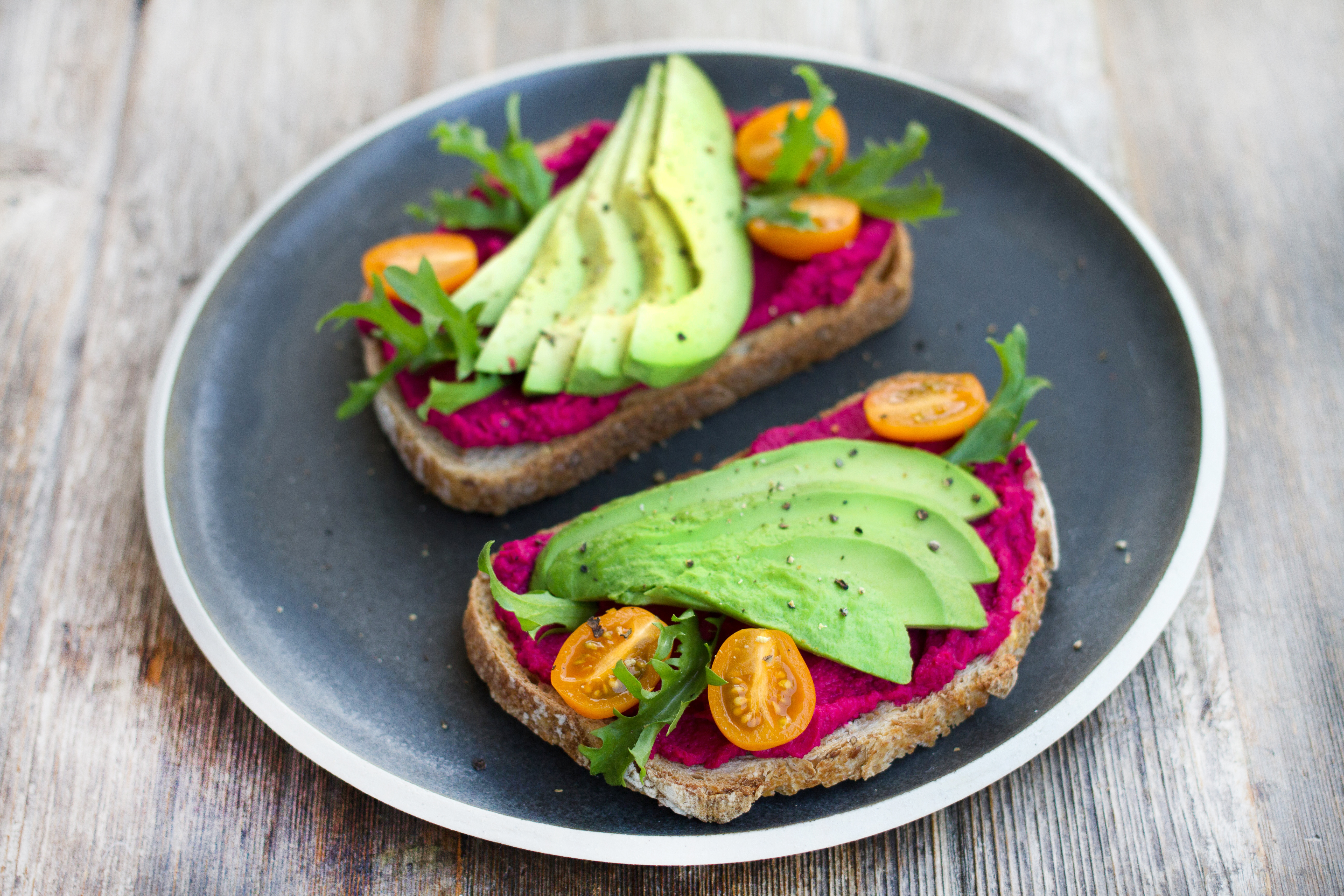 Tell me: How much would it it change your life if you could become your OWN nutritionist & reap the benefits of a plant-based diet quickly–without shelling out thousands for a nutrition degree or wasting your evenings downloading a million different "diet" books on Kindle?
Just imagine if…
You didn't have to randomly guess about what foods might help your symptoms, but instead knew exactly what to eat to alleviate (or erase!) your issues and prevent further ones, too.


You no longer felt like you "didn't know" how to eat healthy...and could easily whip up a good plant-based breakfast smoothie, bring a healthy homemade lunch (and herb-infused water) to the office and make nutritious, delicious dinners for your whole fam like no big thing.



You no longer had that super predictable 3p.m. slump, but instead had steady, natural energy throughout the day (thanks to all the healing foods and superfoods you're nomming on that are providing your body with fuel for optimal performance).
Your cravings for sweets, sugar & caffeine were practically gone–and instead your mouth watered over the vivid flavors of juicy, ripe fruits and the hearty crunch of vegetables. (#YUM)



You finally understood exactly how wholesome, delicious, plant-based foods worked to heal the body–all while still being able to connect (and chow) with others and simply savor life!
Oh, what if you could learn it all in a simple, easy-to-digest way–on your own time (aka without leaving your couch or Lululemons)?

You can. And I'm here to show you how, step-by-step.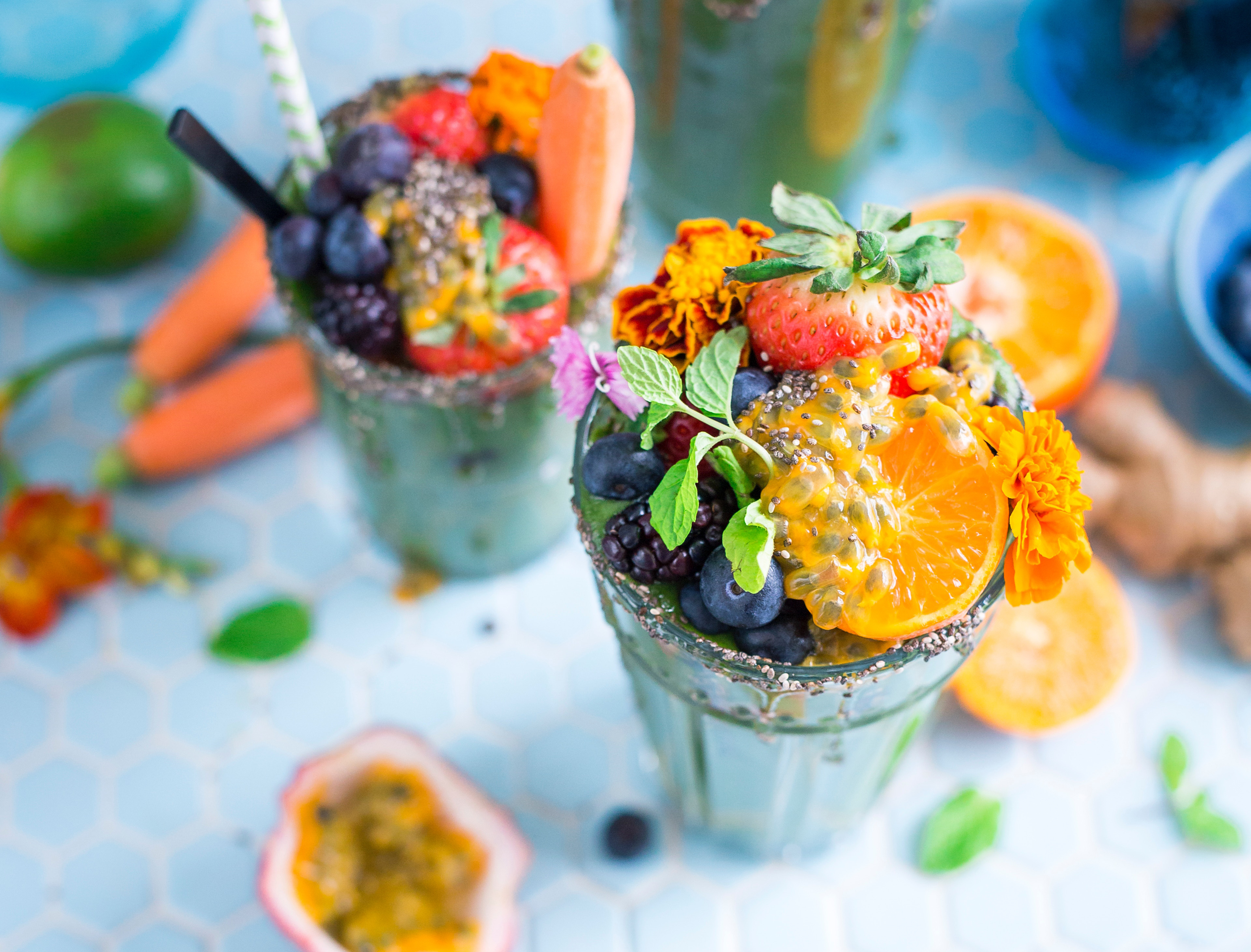 Introducing...PLANTFORMATION
PLANTFORMATION is an innovative 8-week online course designed to teach you the basics of plant-based nutrition. Loaded with digestible lessons even beginners will "get," you'll learn exactly how to transition to a plant-based diet, including why, what & how you should eat if you want to heal, thrive and live your best (plant-based) life.
I'm forking over (see what I did there? ;) ) my 18+ years of knowledge in health and nutrition & all things plants, to help you give yourself a nutritional reboot.
You'll end the course feeling knowledgeable (I call it gaining #foodwisdom), empowered around food & not having to ask for your bestie's–or Google's–approval about what's on your plate.
Here's just a taste of what you'll learn inside PLANTFORMATION…
● How to use food as medicine
● How to eliminate toxicity and inflammation from your body
● How to maintain healthy weight without food limitation
● How to eat to activate your mind, performance and digestion
● How to rethink food and its essential role in preventing disease
● How to make plant-based eating flavorful and happily addicting
● How to eat plant-based minus the fear, doubt and social anxiety
And soooooo much more!
PLANTFORMATION will teach you why and how to transition to a plant-based diet, one (simple & delicious) step at a time.
When you join PLANTFORMATION, you'll also get ALL the tools you need to avoid spending thousands in unnecessary doctor visits & expensive digestive medications, too.
By the end, you'll literally think differently about plants and how to incorporate them into your diet.
But don't get me wrong: This isn't an advanced course in biology. (#thankgoodness)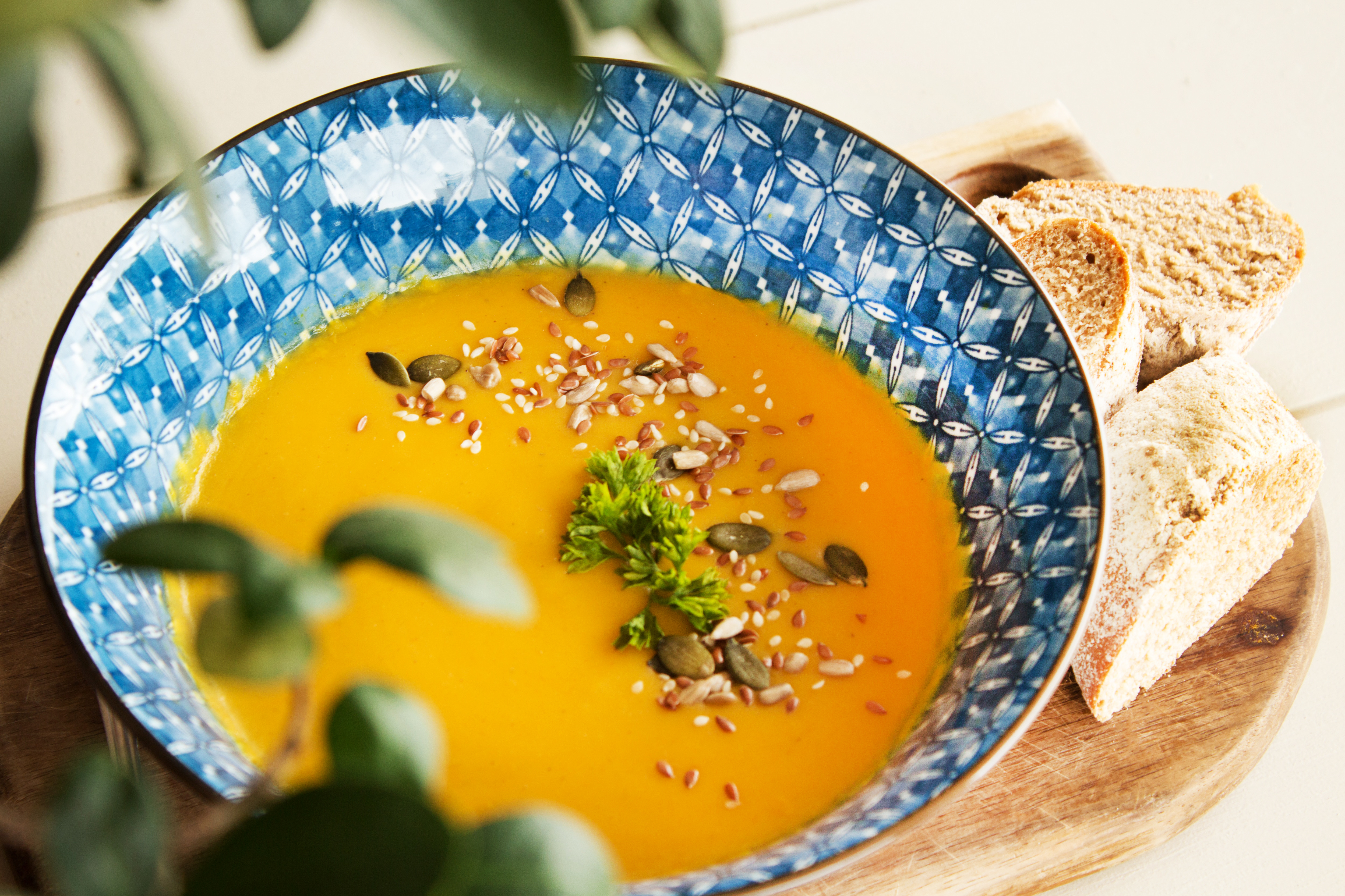 Here's what you'll get in the course:
8 transformative weekly modules on plant-based nutrition, including easy-to-digest video lessons that will teach you the essentials of the plant-based diet, so you can heal, thrive or simply live your best (and healthiest) life


8 healing journal prompts after every module to help you review, reflect & process your new plant-based knowledge (and take it from your head to heart to out into the world!)


60+ Plantformational easy-to-make recipes that are flavorful and practical (#winwin)


Flexibility to log in & learn anywhere, anytime, on any device (Yes, even on that sunny beach vacay!)



Full access to all trainings for a year (You'll have full access to this course for a full calendar year from the date of purchase.
The most simplified plant-based nutrition training available, compiled by an expert with 18 years in the health + wellness space.
Bite-sized, magazine-worthy modules that are so simple to understand, even newbies can handle it.
Everything I've learned in almost two decades in wellness & nutrition, rolled up into a short, sweet, to-the-point information you can devour on your own time.


Think of it like Food EDUCATION 101. (Except a lot prettier and easier to understand than any college course you could ever take.)
I want to assure you...You can do this. And I've made it easy, peasy, hot-water-with-lemon-in-the-morning squeezy!
But I will warn you about one thing: Once you know this stuff, you can't unknow it.
(Which also means you can't help but implement it. 🙌)

As soon as you start putting the content within PLANTFORMATION into action, you'll see changes in your body and your mind.
Finally ready to join the plant-based party?
(Of course the answer is a big, fat juicy YES!)
PLANTFORMATION is designed to lead you, hand-in-hand, down your path to food wisdom and becoming a self-healing nutrition ninja.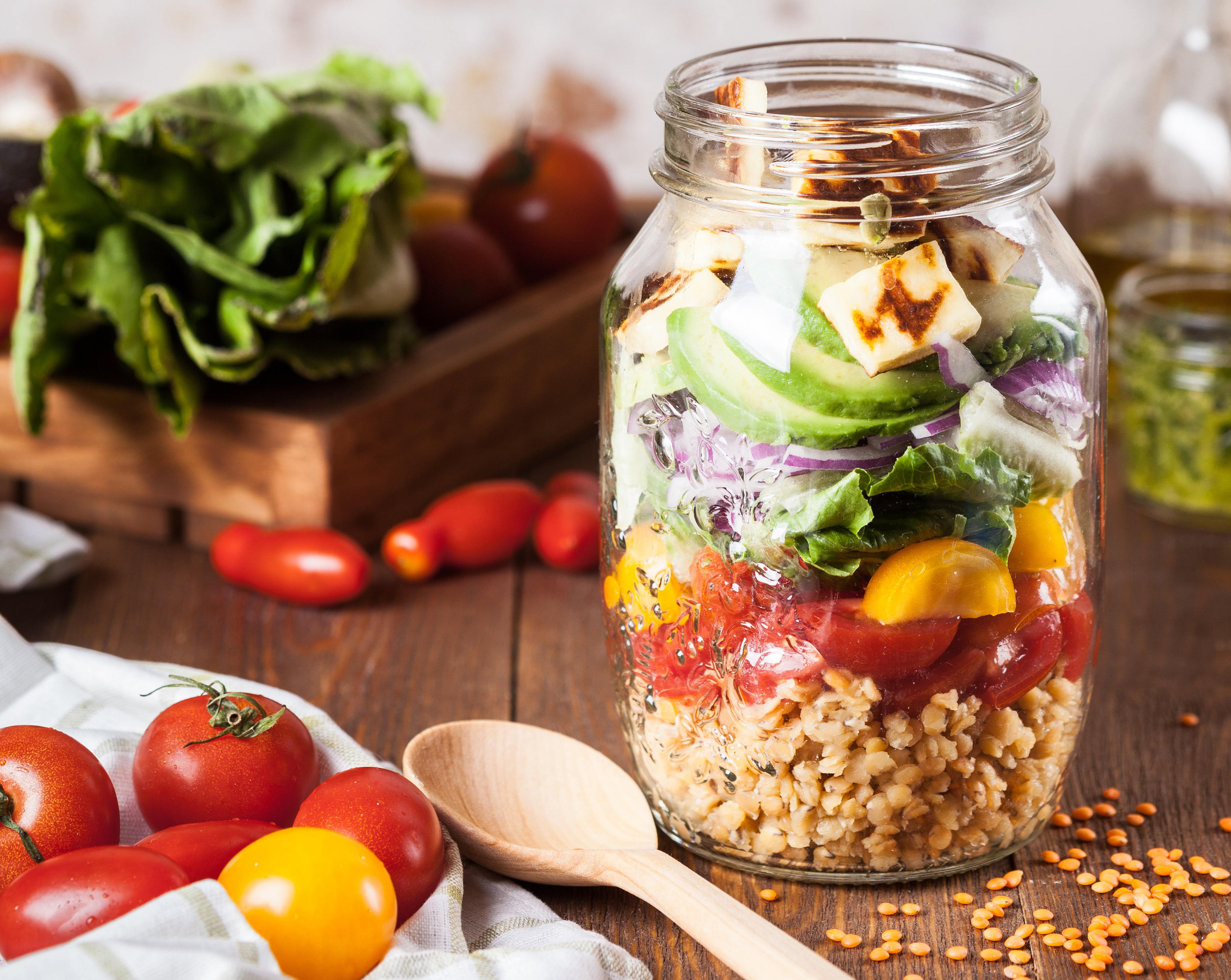 Frequently Asked Questions
When does the course start?
The moment you click enroll, friend! This is a self-study course you can start devouring right away. You can do one module per week or dive into all of them over one weekend.
What makes this different?
Lots of things! But one thing I absolutely must stress is how simple and flexible this program is. You get to complete every lesson on your own time
What if I don't have the money for this?
I understand bein' on a lean budget. The good news? Eating plant-based is actually an investment in your health–not an expense! I know some people think it's expensive to eat this way, but the truth is, it isn't nearly as expensive as your healthcare.
I'm a busy human and I don't always have time to cook. Will you teach me how to eat plant-based when I'm out and about, too?
Yes! I know this is an area SO many grapple with. Don't worry, darlin'...I've got you covered! I promise you'll learn exactly what to eat–and NOT eat–while you're out living your best life.
Do you offer refunds or have a guarantee?
You bet! We offer a 30-day money-back guarantee, which means if you dive into the program and complete all course content and still don't find that the program is for you, you will receive your full money back.
Do I get face time with you?
Absolutely! we'll have two live Q+A call–aka a one-of-a-kind opportunity to get A's to plant Q's personally answered. You'll receive email reminders about these calls in advance. And if you can't make a live call, no worries, my friend. It's all recorded for your future listening pleasure!
What should I do if I have more questions?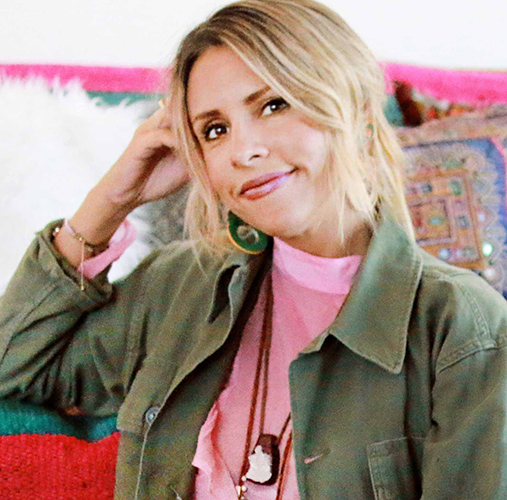 "This program has taught me just how ACCESSIBLE it truly can be to eat plant based without having to give up flavors that I love. I'm a huge foodie and flavors as well as practicality are paramount and PLANTFORMATION not only taught me the most horrifying things about my old eating habits, but also walked me into better choices seamlessly."
- Hugette, CEO, Disfunkshion Magazine
Sabra's program has changed my perspective on plant-based foods which I thought was bland, boring and difficult to do. The recipes are amazing and there is no sacrifice on flavors. Sabra has helped me transition with ease from my old eating habits of a being a meat eater to the new plant based lifestyle, I feel like a new me. Plus the support I received from Sabra has been invaluable and the reason for my success.
-Sandra Lora,Yoga Teacher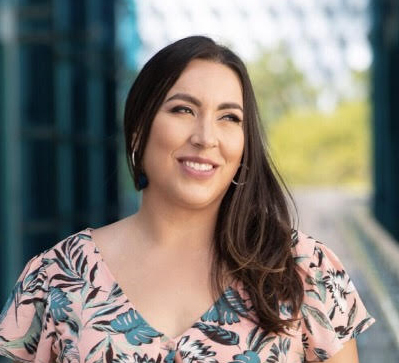 I have known Sabra for over three years and during that time I can say that she has had a profound effect on the way I view nutrition and overall wellness. It is because of her example that I recommitted to a vegan diet after an initial failed attempt 8 years ago and began and following a whole food plant-based diet resulting in over 75lbs lost and lower cholesterol and blood sugar after being told I was pre-diabetic a year ago. Often times I would joke and say "what would Sabra eat?" because she was such a guiding example for me. It is so encouraging to see how her insights have helped so many and I am inspired to continue my plant-based journey with her coaching. Sabra is understanding and never makes you feel judged, she recognizes that everyone is on a different journey and helps you get to where you want to go through compassionate coaching.
Jenny Lee Molina, Founder JLpr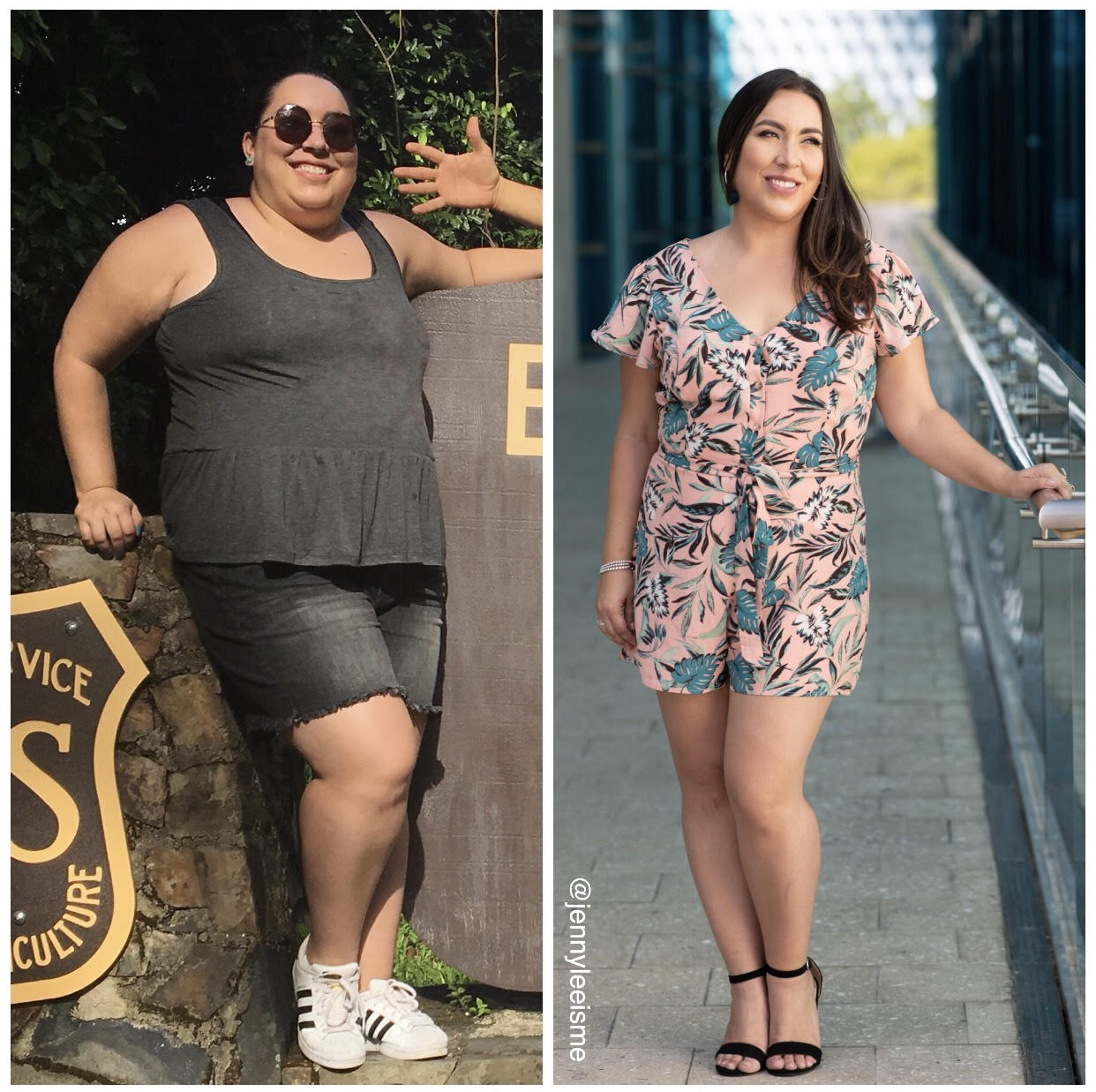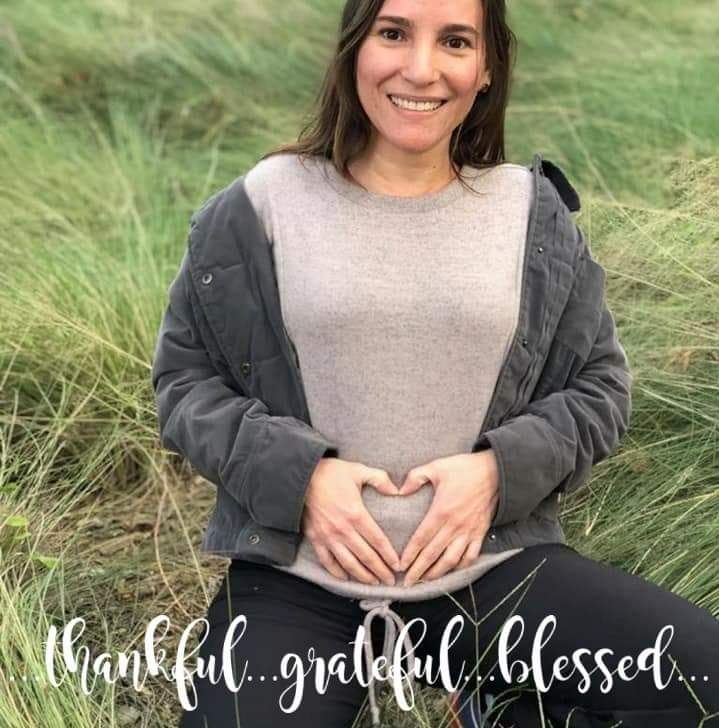 grow up all my life eating terribly, I thought that it would never be possible to change my eating habits, but I knew, I had to do it for my own health. One day. After being in hospital for 10 days fully dehydrated and malnourished, Sabra came to my house, and carefully reviewed everything I had in my pantry and fridge. I remember most of it when directly to the trash can, and we went together to do a healthy supermarket run and a full pantry cleanup. I was able to start to understand what my body really needed. In addition, my skin was a mess and I had no energy at all. Sabra put me on a specific detox program to help me cleanse and reset my body and told me that little changes could make a big difference, and boy was she right. That was the beginning of a healthier path for me. A year later, I was able to get pregnant in my 40's!, I was told before by 4 different doctors that I could never, so I totally give those credits to my detox program and the full nutritional coaching and guidance she gave me in those years . Thanks Sabra!
-Monica Fernandez, Real Estate Broker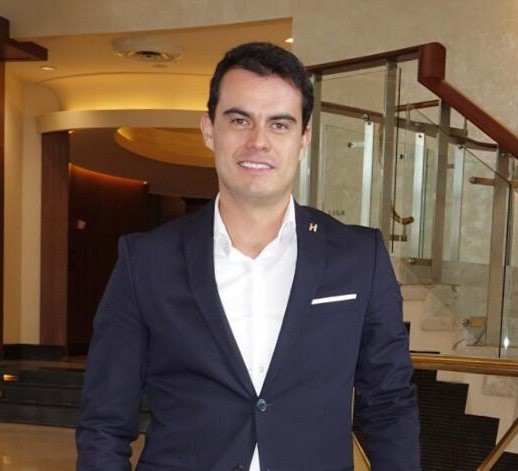 When I first met Sabra, I had a problem with anxiety, I was overweight and had high blood pressure due to stress at age 27. Sabra introduced me to a different way of feeding my body and my mind. By following her programs, I was able to bring my Body Mass Index to normal levels, lower my stress levels and I stop taking medicine for the high blood pressure. I'm now a different person, I exercise 1 hour every day and I follow her plant-based diet, coaching programs and recipes, which have helped me with the colon problems I had in plus shedding 22 pounds of extra weight. This combination has brought balance and has helped me in all aspects in my life.
- Ricardo Tortoriello,
Your Instructor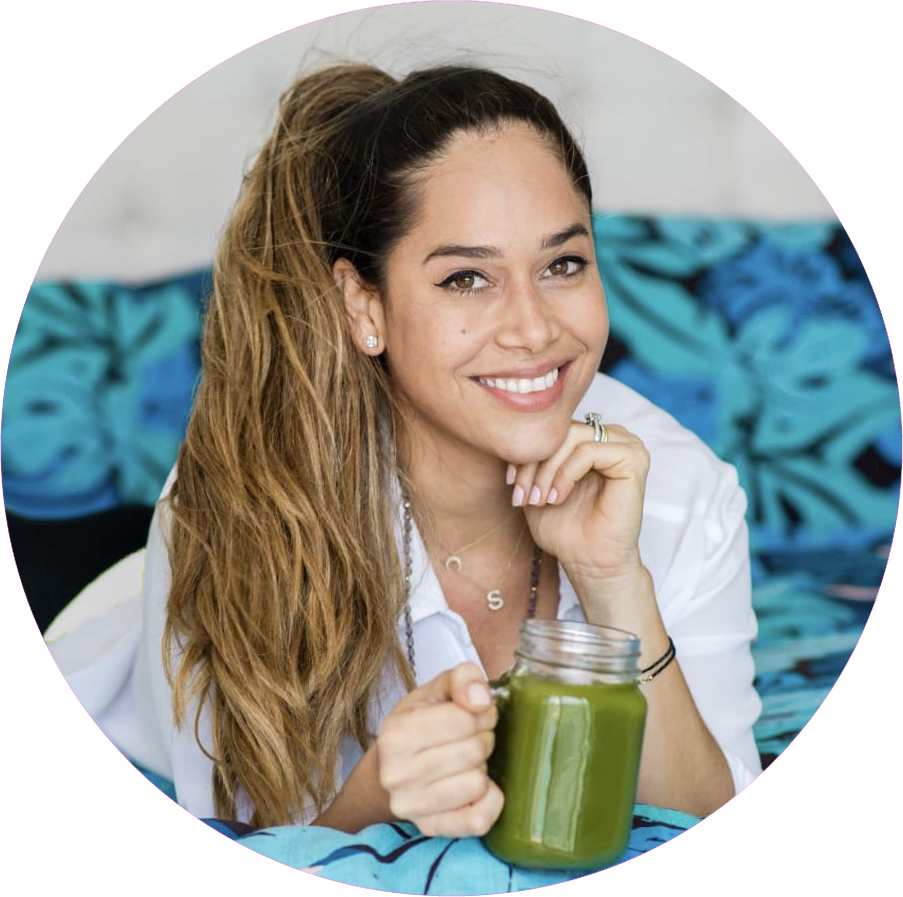 Buenos días, sweet friends! I'm Sabra.
I've spent the last several years serving my local community with my own award-winning plant-based restaurant and juice bar in downtown Miami, racking up accolades like "Best Vegan Lunch" by Miami New Times and "The Best Places to Eat in Miami for Vegans & Vegetarians" by The New Tropic, just to name a few.
But really, I've spent the last 18 years in the holistic wellness as a plant-based nutritionist, vegan and raw food chef, certified natural health care practitioner and integrative well-being coach. (Yeah, you could say I'm a bit #wellnessobsessed!)
Above all, though, I'm just a normal, busy woman who–like you–struggled with eating well + feeling well, for a lot of my life.
Although I've been intrigued by preventative & alternative medicine and how they can heal and cure the body since I was young, I also grew up in Colombia, an environment that fostered unhealthy body image & unrealistic beauty ideals–not to mention, taught me very little about proper nutrition.
Today, I know that plant-foods are truly nature's pharmacy–and when used right, nature's preventative medicine (and #beautycounter), too.

That's why I created PLANTFORMATION.
I've worked with thousands of women around the globe, and SO many of them have asked me for a program just like this: something that breaks down plant-based nutrition and how to get started making the switch in a simple, short and to-the-point way.

See you on the other side of your PLANTFORMATION!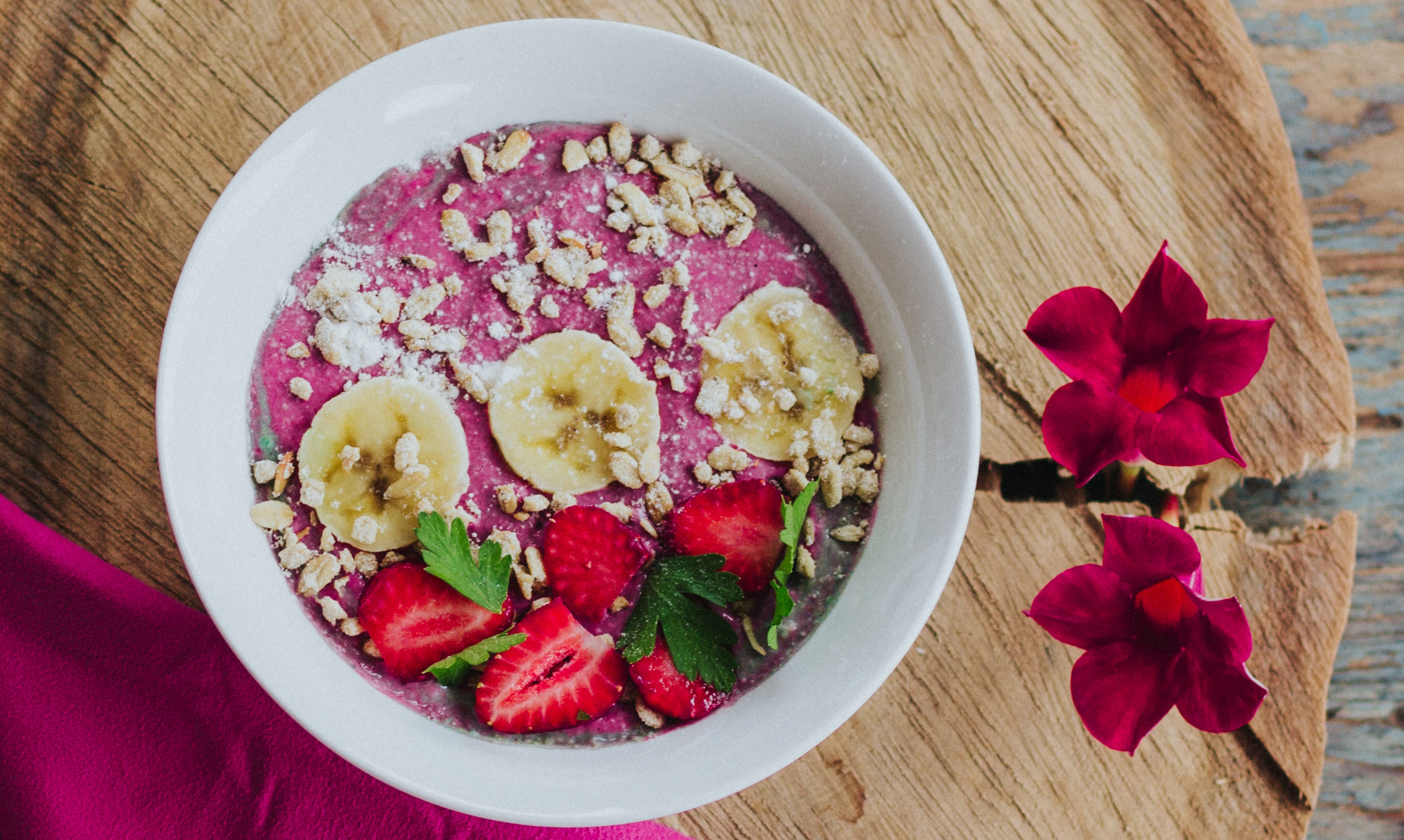 Program Curriculum
Module 1: Our Roots: The Freedom of Eating
What conscious eating actually is

How to "hear" what your body is telling you (Your body actually already knows what it needs–so this is sooo much easier than you think!)

How to get "mindful" about what you put in your mouth–and how it will change absolutely everything!
Module 2: Why Food Matters: The Core of Wellness
The real reason disease thrives and survives in our bodies

All about the "vibrations" of food and how they affect us every time we take a bite

The gut/brain connection
Module 3: Food as Medicine
The "secrets" of your digestive system

An insider's look at the 4 S's.

The 4 pillars of colon health
Module 4: Water: Liquid Nutrition and Detoxification
The vital roles water plays in your body

The scary and untold truths about what you're actually drinking everyday

The magic formula of liquid nutrition + detox
Module 5: Benefits of Eating the Rainbow
The foundation of essential superfoods + healing foods

Eating to heal

How to "eat" sunshine (it's a thing–and trust me, you need to know about it!)
Module 6: The Foundation of Food

The must-know facts about GMO foods and organic foods

8 best foods for your brain

The NWLL method to eating wisely
Module 7: Animals
The TRUTH about animal protein

The dirty deets about dairy consumption

The science behind calcium and vegan dairy alternatives
Module 8: The YUM factor: 60 + Mouth Watering Recipes